This case study shows the removal of a single story flat roof extension that stood out like a sore thumb and replacement of it with a beautiful two story extension that blends in with the original property.
Here is the original flat roof extension which we removed.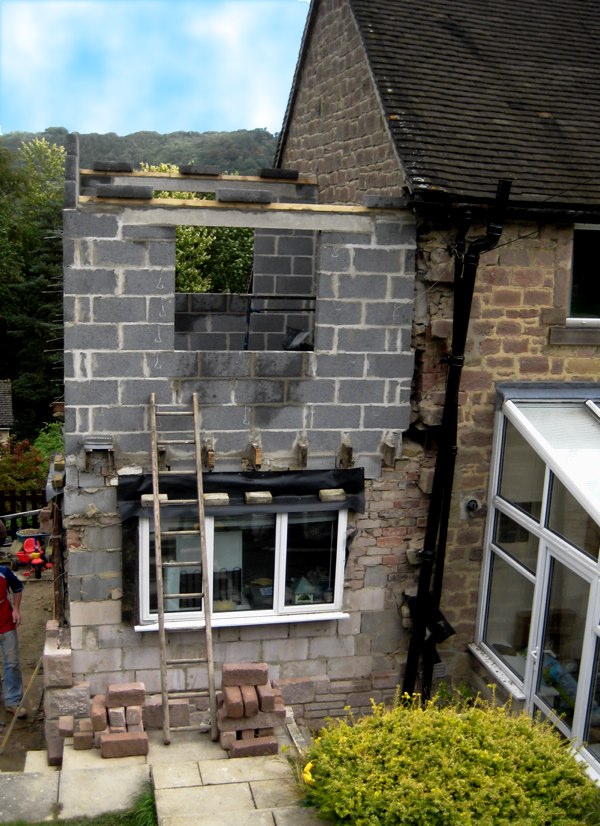 The work is underway and getting ready for final cladding before adding the roof.
We have added the stone cladding to blend into the original property and added the roof trusses.